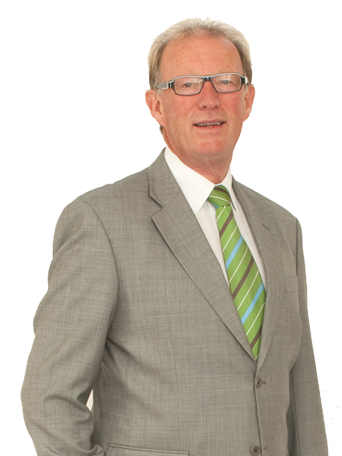 Commercial Experience
Newland Directions Ltd provides advisory services to corporates, organisations and entrepreneurs, in their own businesses. Areas of focus are often strategic plan development, change management, corporate and product branding, culture and productivity. This business was established in 2006 and is based in Havelock North, Hawkes Bay.
Farmlands 1988 – 2006 Hastings
Chief Executive
Responsible for repositioning the farmer owned cooperative from an unprofitable "back street" farm supply business, to the leading "main street" rural retailer, with international recognition.
Key issues in the development of Farmlands during this time were; clear positioning and branding, effective strategic alliances with suppliers, development of a customer service culture and strong focus on the people aspects for the business.
Key Achievements
A weak Balance Sheet was transformed and funds for growth generated within the business during competitively challenging periods. The unprofitable business was transformed into a profitable enterprise with a record of year on year growth.
Annual sales increased form $M62 to $M350.
The 16 company stores were relocated into new premises and another sixteen added to the chain, creating full coverage of the North Island. Membership of the cooperative increased from 7,000 to 22,000.
Strategic partnerships were forged with suppliers. These were based on the sharing of vision to mutual benefit and ultimately led to competitive advantage for both parties.
A vision for growth and market leadership was effectively shared with staff. The clarification of goals and development of both skills and confidence, within company personnel resulted in the business transforming to a position of market leadership.
The "PremierPETZ" store within a store concept was devised, developed and successfully implemented within the chain. This broke industry paradigms, expanded the customer base and lifted operating margins.
Effective communications with all stakeholders resulted in the positive repositioning of the business and capitalising on the value of this with customers, suppliers and company personnel.
Lion Nathan 1973 – 1988 Hastings
Brewery Manager – 3 years
Facilitated the restructure of the business as it changed from being a small national (Leopard) brewery to one of seven regional breweries. For the last two years, John concurrently held the Head Office role of National Dispensing Systems Manager with the responsibility of standardising systems and reducing costs, without impacting on customer service.
Commercial Manager – 2 years
Organised a group of hotel and tavern Bottle Stores into a branded retail chain and coordinated promotions enabling them to compete effectively with wholesale merchants. Credit control. Personnel development. Export promotions in United States. Event management.
Distribution Manager – 2 years
Responsibility for reorganising the distribution operation to reduce cost without compromising customer satisfaction.
Sales Manager – 3 years
Managing a team of five Territory Managers and four Dispensing System Engineers for maximum sales and customer service. Liaison with major customers.
Marketing Assistant – 2 years
Liaising with Marketing Agencies in relation to product labelling, packaging and promotions. Coordinating sales promotions and events.
Hotel Coordinator – 2 years
Operational responsibility for the chain of hotels and taverns. Preparing feasibility studies for new developments and appearing before the Licensing Commission to defend objections to license applications.
Assistant Accountant – 1 year
Preparing monthly Financial Reports for subsidiary companies either operating or leasing hotels and taverns.
Shell Oil (NZ) Ltd 1970 – 1973 Wellington
Internal Auditor – 2 years: One in a team of three auditors continually monitoring and checking the company systems and information flows.
Management Accountant – 1 year: Responsibility for Industry Fuel Oil Pool Accounts, while completing studies, part time.