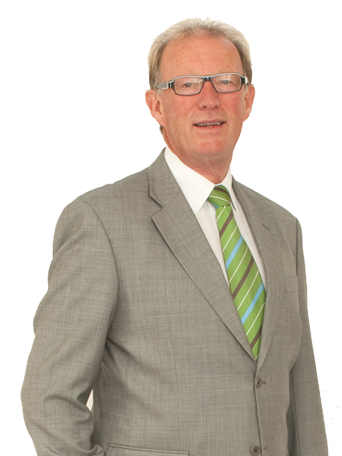 Lead role for Bay businessman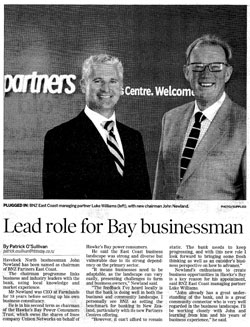 Havelock North businessman John Newland has been named as chairman of BNZ Partners East Coast.
The chairman programme links business and industry leaders with the bank, using local knowledge and market experience.
Mr Newland was CEO at Farmlands for 18 years before setting up his own business consultancy.
He is in his second term as chairman of the Hawke's Bay Power Consumers Trust, which owns the shares of lines company Unison Networks on behalf of Hawke's Bay power consumers.
He said the East Coast business landscape was strong and diverse but vulnerable due to its strong dependency on the primary sector.
"It means businesses need to be adaptable, as the landscape can vary easily, presenting challenges to farm and business owners," Newland said.
The eed back I've heard locally is the the bank is doing well in both the business and community landscape. I personally see BNZ setting the benchmark for banking in New Zealand, particularly with its new Partners Centres offering.
"However, it can't afford to remain static. The bank needs to keep progressing, and with this new role I look forward to bringing some fresh thinking as well as an outsiders business perspective on how to advance?
Newland's enthusiasm to create business opportunities in Hawke's Bay is a key reason for his appointment, said BNZ East Coast managing partner Luke Williams.
"John already has a great understanding of the bank, and is a great community connector who is very well regarded in the business landscape. I'll be working closely with John and learning from him and his years of business experience," he said.
Patrick O'Sullivan - Hawkes Bay Today